Future proof your practice by implementing
Preventive and Functional Medicine
Be empowered to help your patients even more through functional medicine methodologies. At the Institute of Integrative Medicine we strive to only offer you training by the most qualified teachers in the field of Functional Medicine.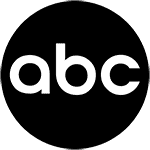 The Full IHP Certified Training experience right from your home or practice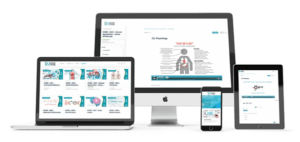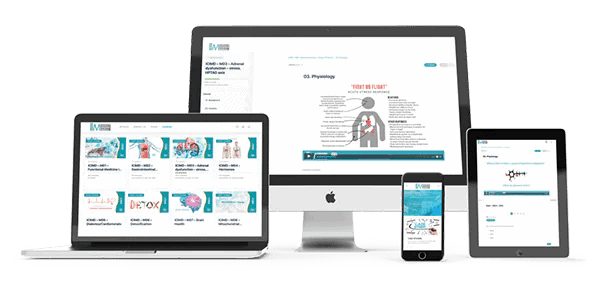 The world is mostly frozen in place currently. Health professionals who have adopted updated methods of treating their patients are much more likely to survive.

Because of that, IIM Health is making possible something we've never made possible before. You can now livestream IIM Accredited workshops from your home or office!
Get the right knowledge that will help you thrive through uncertain times
Many health professionals practices are under threat. We understand how frustrating this can be for you. Join the next generation of functional medicine doctors.
Collaborations
---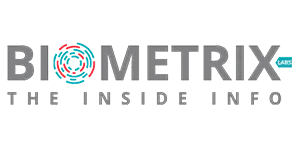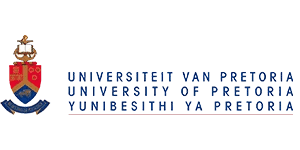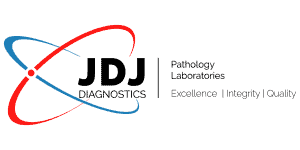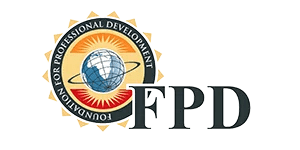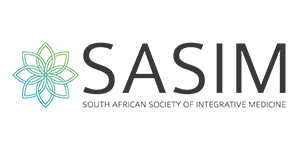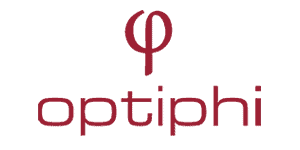 Lecturers & Teachers
At the the Institute of Integrative Medicine we strive to only offer you training by the most qualified teachers in the field of Functional Medicine.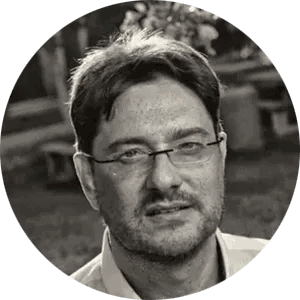 Prof Pierre Durand
PROFESSOR
Professor Pierre Durand has seen years of experience in the medical field, graduating from the University of Witwatersrand as a Medical Doctor in 1994, and in 2002, his PHD in molecular evolution.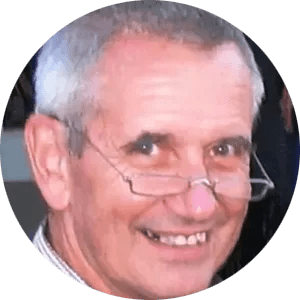 Prof Maurice Mars
PROFESSOR
Professor and Head of Department of TeleHealth at the University of KwaZulu-Natal.

Prof Mars completed his medical degree (MBChB) at the University of Cape Town in 1977 and a Doctorate in Medicine (MD) in Vascular Surgery at the University of Natal.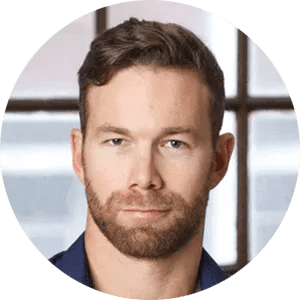 Dr Johann Baard
MEDICAL DOCTOR
Dr Johann Baard is a functional Medicine Specialist and Scientist with more than 10 years of medical experience both in South Africa and abroad.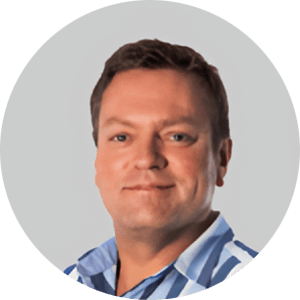 Dr Craige Golding
MEDICAL DOCTOR
Dr Craige Golding is a Specialist Physician, Anti-Aging Physician and the chief medical advisor in private practice.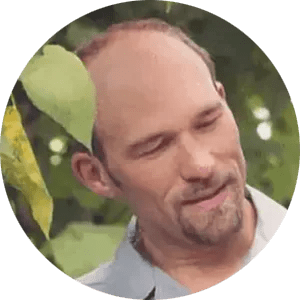 Dr Robin Kohler
HOMEOPATH
Dr Robin Kohler is a formally trained homoeopath with more than 15 years of experience in clinical practice in South Africa.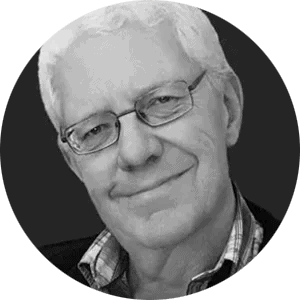 Dr Stephan Vosloo
MEDICAL DOCTOR
Dr Vosloo is a father of five, grandfather of one and happily married for forty years. They live in a small town called Ladysmith in the rural Northern Kwa-Zulu Natal province of South Africa where he has a functional medical practice.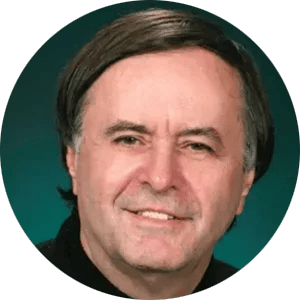 Dr William Shaw
BIOCHEMIST
William Shaw, Ph.D., is board certified in the fields of clinical chemistry and toxicology by the American Board of Clinical Chemistry.

Before he founded The Great Plains Laboratory, Inc., Dr. Shaw worked for the Centers for Disease Control and Prevention (CDC).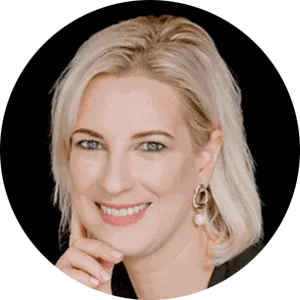 Dr Janine Martins
MEDICAL DOCTOR
Dr Janine Martins MD, MA, MSc (Oxon), DPhil (Oxon), FRSPH, FASCP is a Medical Doctor, Psychologist and specialist in Public Health and Preventive Medicine, published author and speaker with over 20 years of professional experience in the health sector.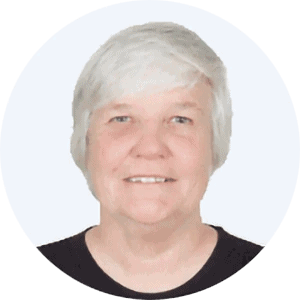 Dr Susan Lehmann
BIOCHEMIST
Dr S.M.C. Lehmann is a world-renowned biochemist with over 40 years' experience in personalised supplementation and metabolic deficiencies.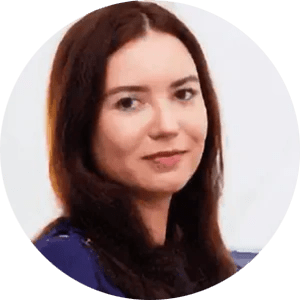 Dr Samantha Baron
RESEARCH PROFESSIONAL
Research professional with a Doctor of Philosophy (Ph.D.) focused in Genetics, Biochemistry and Biotechnology. She has both industry and academic experience which attributes to a unique set of research, innovation and management skills.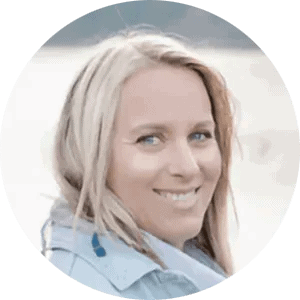 Kendra Perry
HTMA EDUCATOR
Kendra Perry is a Functional Nutrition Practitioner & Online Business Coach who helps up and coming health coaches grow their practice with the utilisation and implementation of Hair Tissue Mineral Analysis.
IHP Certification Fellowship Program Curriculum
Year 1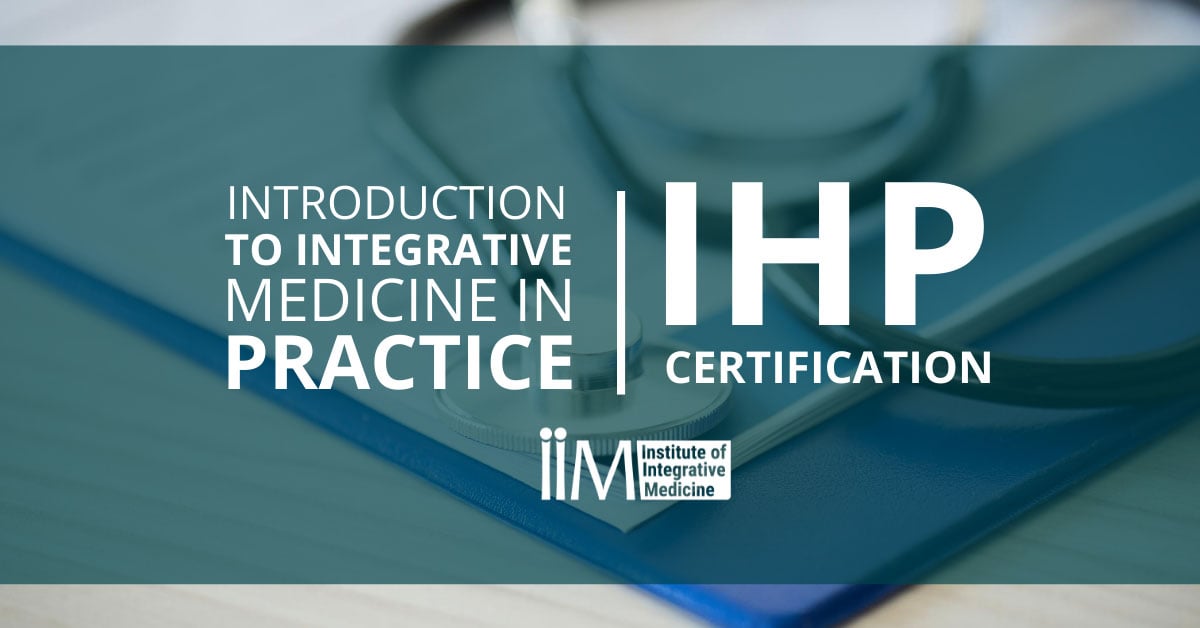 Introducing Functional Medicine into your Practice
Introduction to the different concepts of integrative, functional and anti-ageing medicine. Tools for conducting integrative assessments and consultations will be discussed and applied to a case study.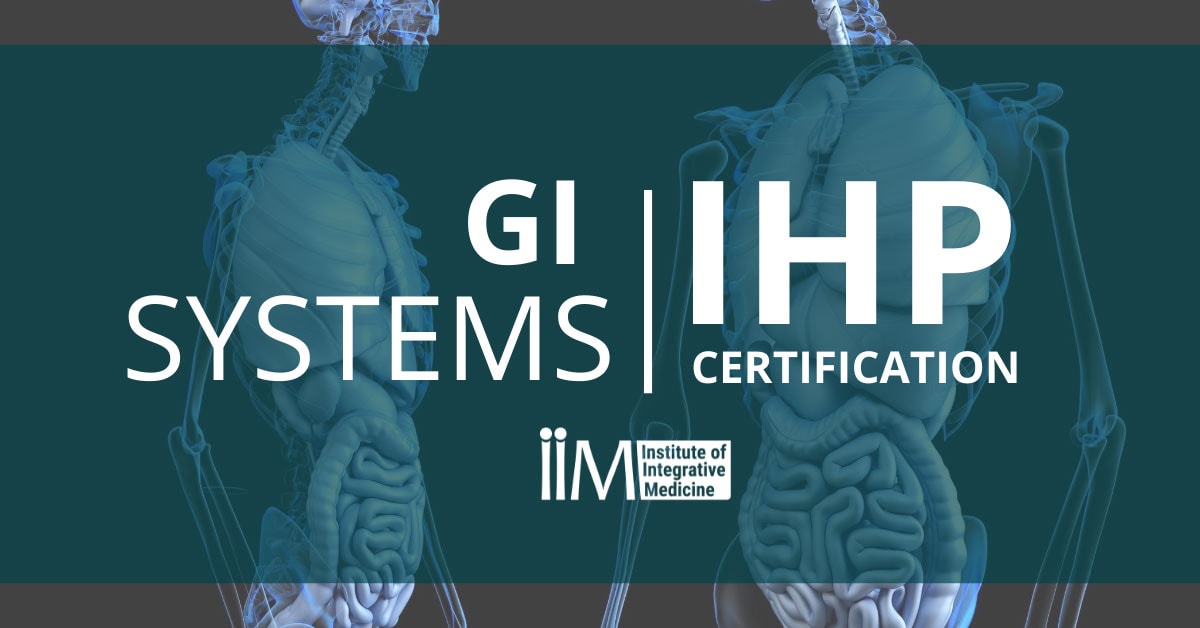 GI systems
This module focuses on the physiology and pathophysiology of digestive disorders including the gut-brain axis, microbiome and gut permeability. Integrative testing and nutritional treatment protocols will be discussed.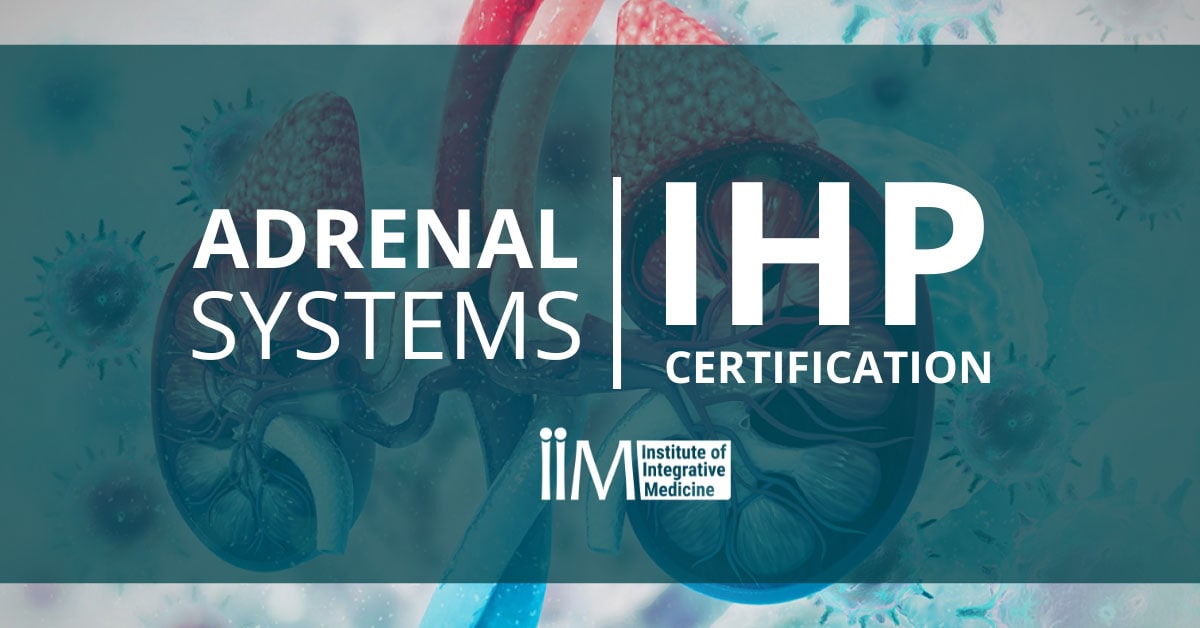 Adrenal dysfunction – stress, HPTAG axis
An overview of the HPTAG axis and steroidogenic pathway. The phases of adrenal dysfunction, stress, tests, and integrative interventions will be discussed.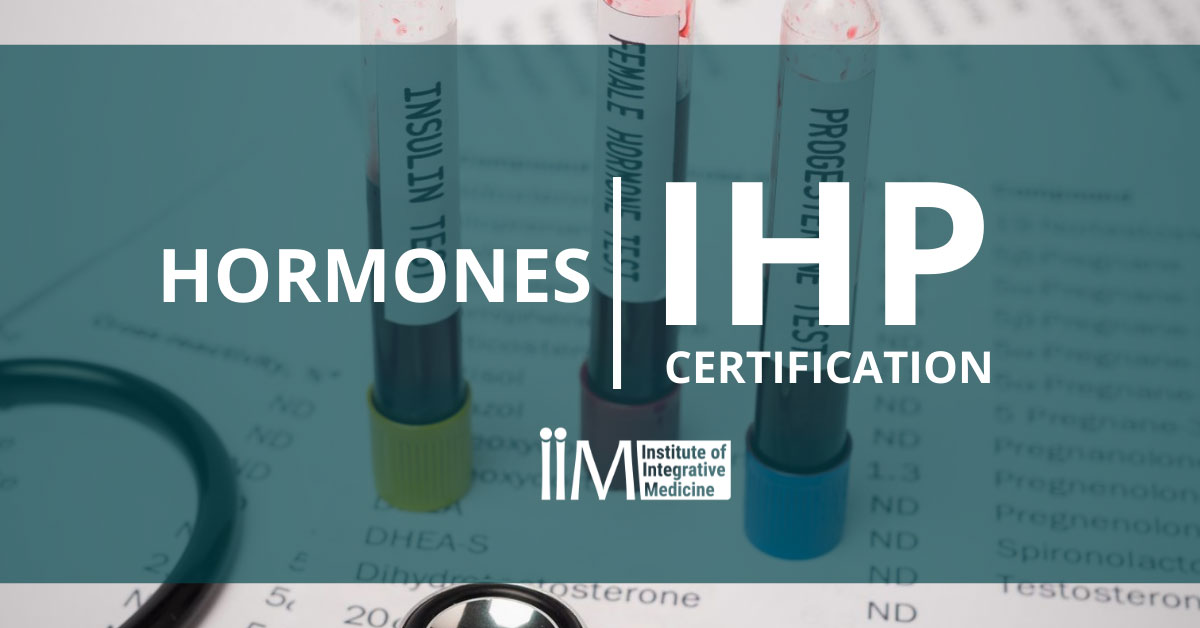 Hormones
This module provides an overview of the HPTAG axis and interrelationships of these hormones, including thyroid dysfunction and hormonal changes in male/females. Integrative approaches to managing hormone deficiencies, BIHRT, supplements will be discussed.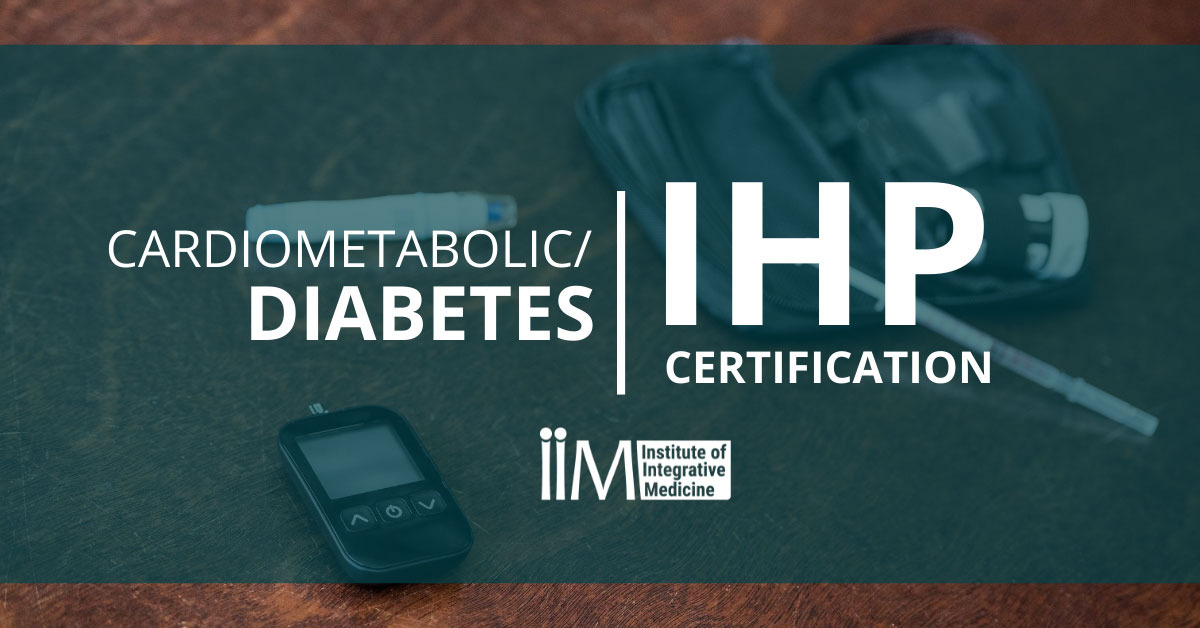 Diabetes / Cardiometabolic
This module focuses on the pathophysiology of cardiovascular and cardiometabolic diseases including CHD, hypertension, dyslipidaemia, diabetes. Topics covered include glycaemic control, oxidation, nutrigenomics, risk factor testing, and treatment protocol.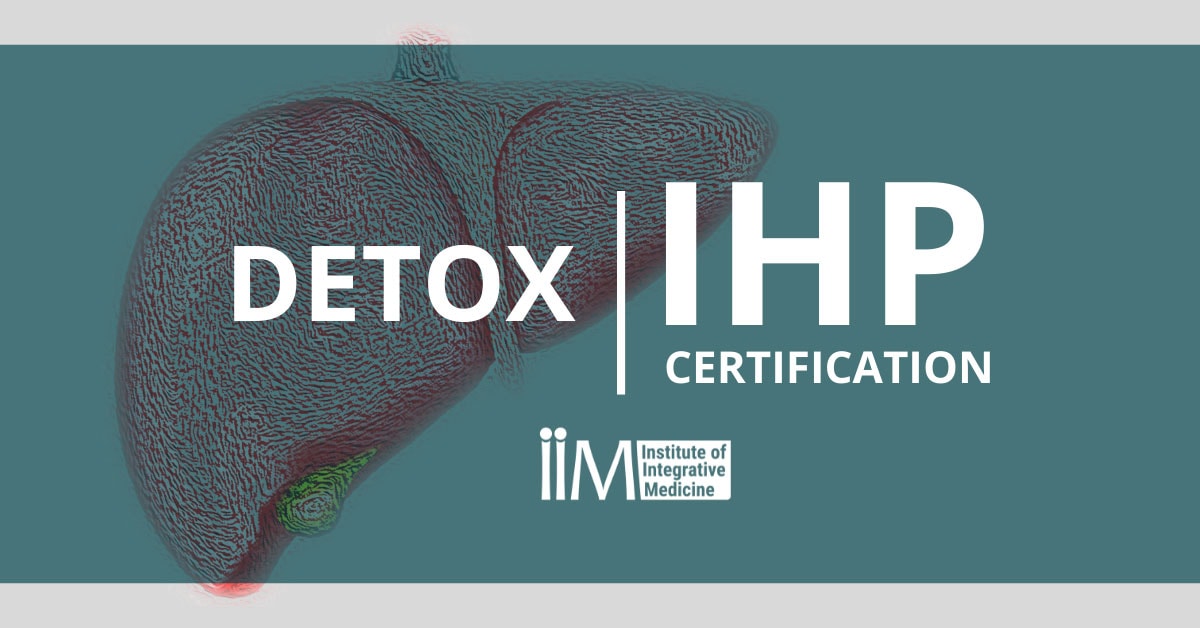 Detoxification
This module provides an understanding of the physiology and pathophysiology of detox systems.

Environmental stressors toxic loads, laboratory assessment and Protocols for metabolic detoxification will be discussed.
Year 2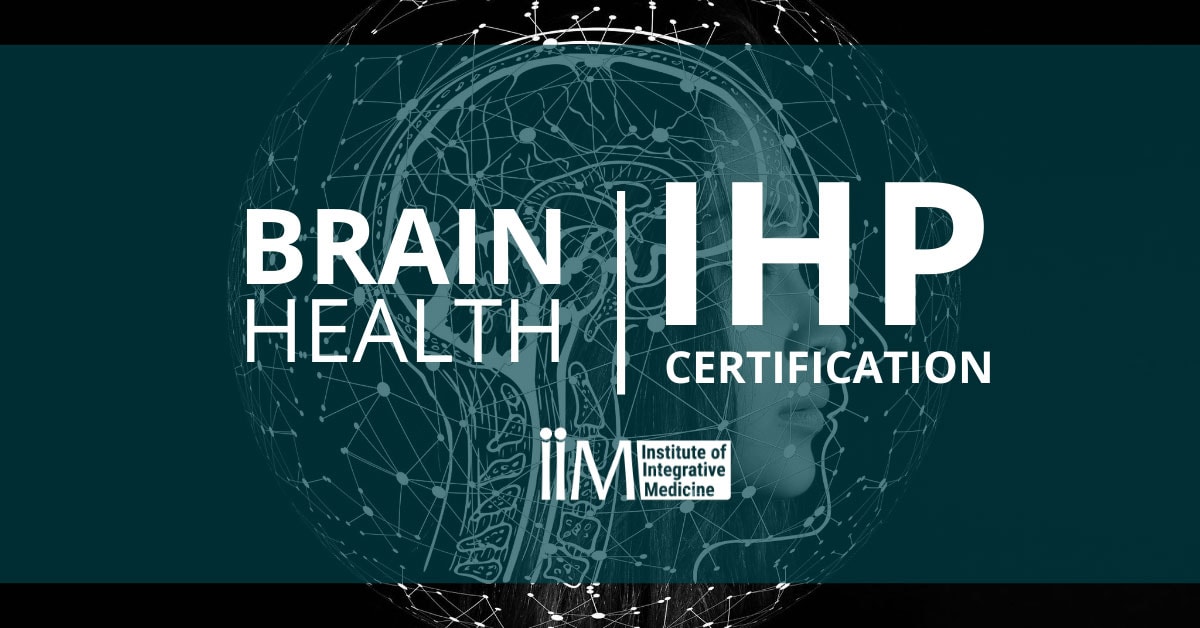 Brain Health
Pathophysiology and causes of neurological disease, including psychological/psychiatric syndromes, and the gut-immune-brain connection.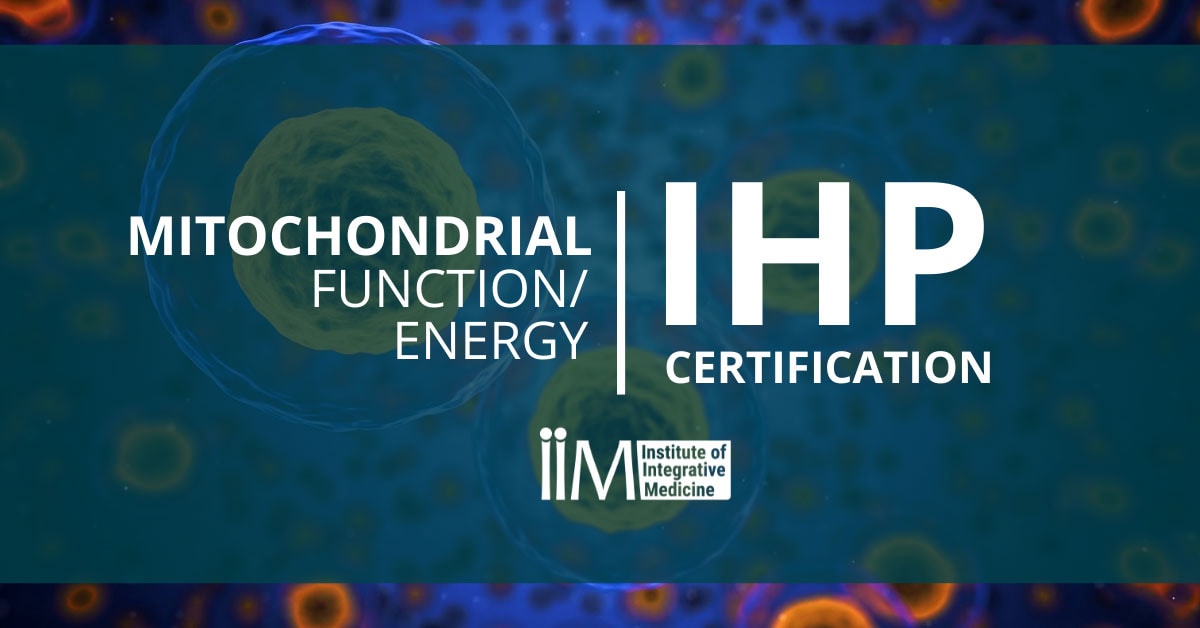 Mitochondrial Function / Energy
Mitochondrial dysfunction and how this influences disease, cell restoration, and the impact of oxidative stress focusing on fatigue syndromes.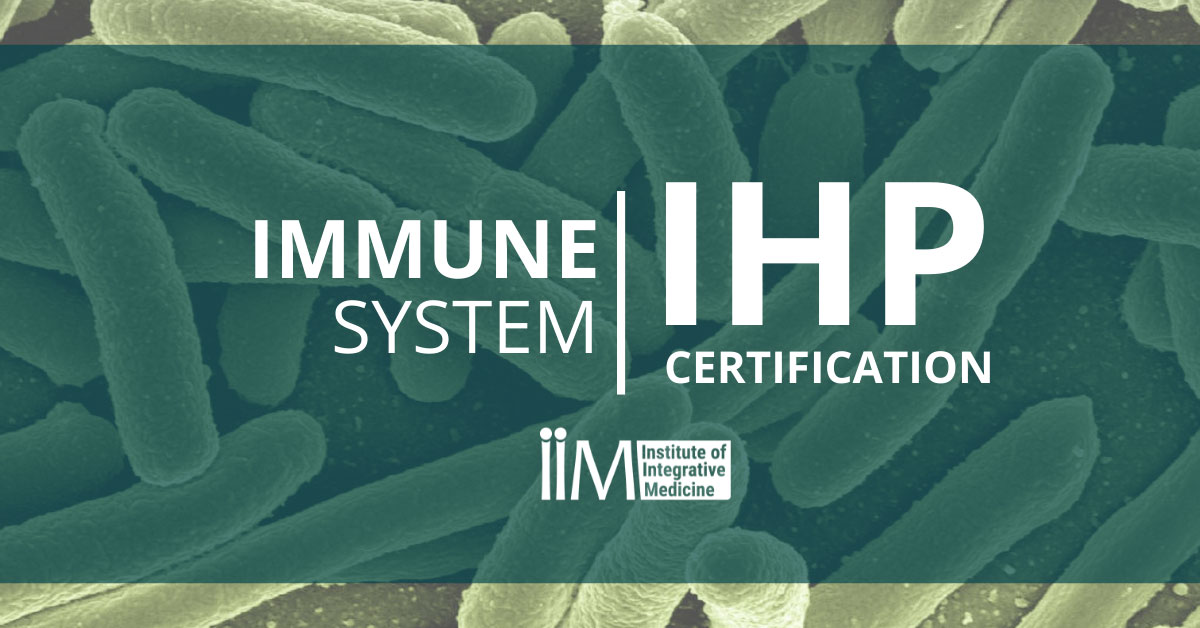 Immune System
The module examines the process of inflammation, autoimmune diseases and allergies.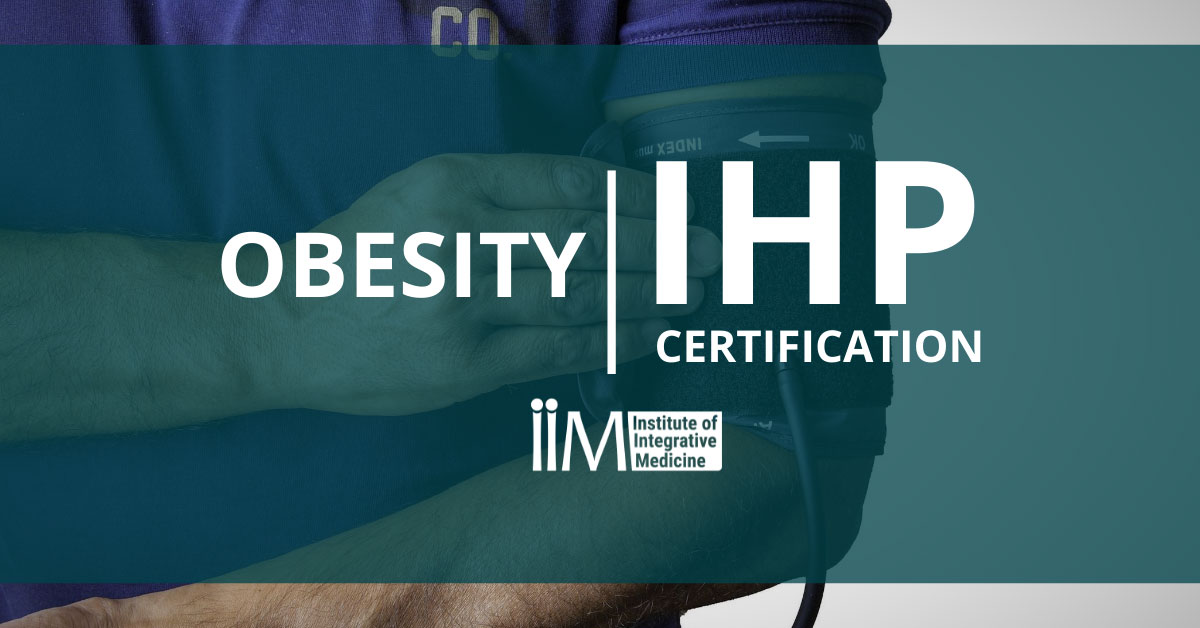 Obesity
The module will cover the biochemical basis and causes of weight gain, a structured approach to weight loss.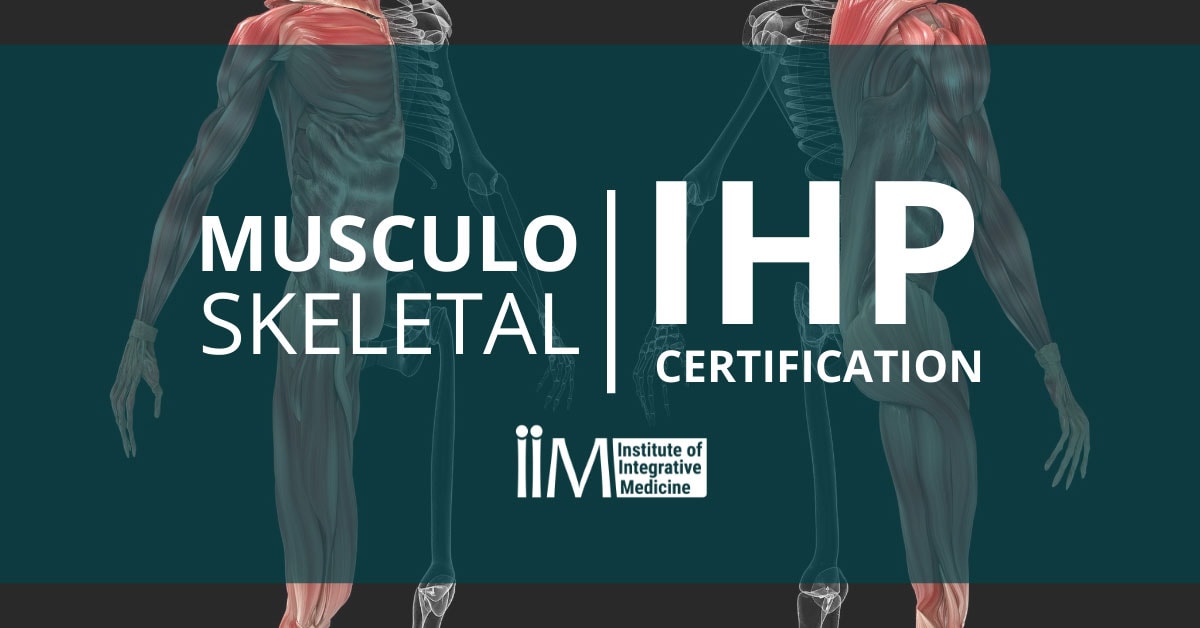 Musculoskeletal
This module covers causes of musculoskeletal disorders, including fibromyalgia, and an integrative approach to pain.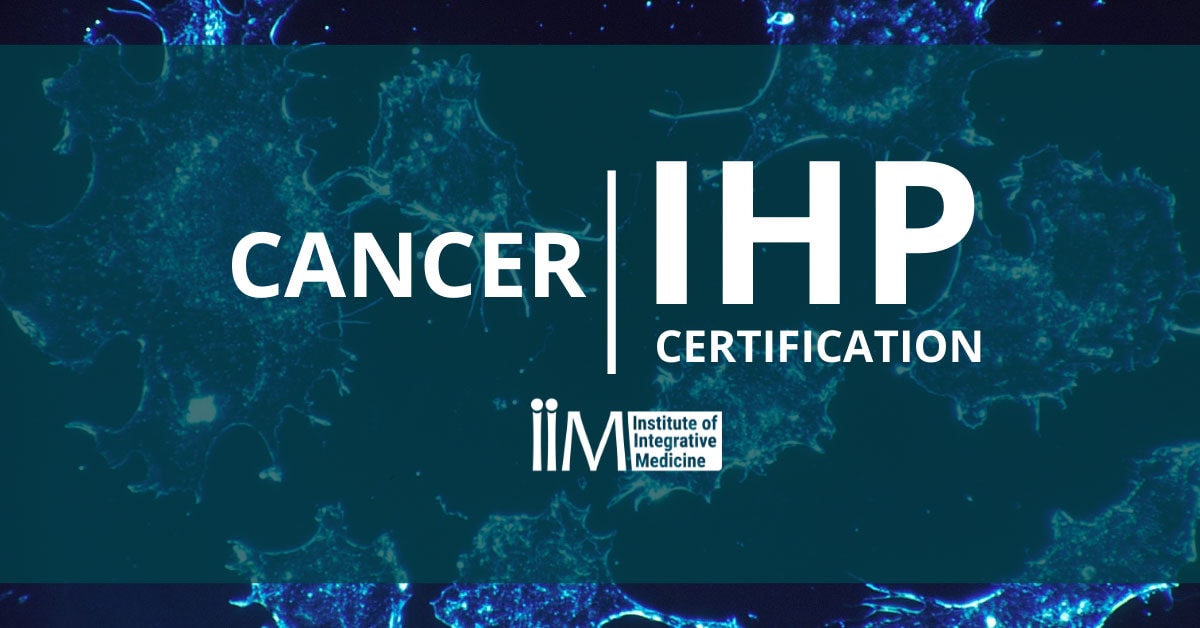 Cancer
This module explores the underlying pathophysiology of cell dysfunction and DNA repair.
Free Training Available In The Portal
Enrolment Cost
Starter Package
6 Modules
Fellowship Package
12 Modules
3 Month Split Payment
Pay the Fellowship package in 3 monthly payments
What our students say about us…
Very well presented session, very comprehensive.
Dr Jacobsohn
THE AESTHETICS HQ
Well done! looking forward to the journey…
Dr Nel
INTEGRATIVE FAMILY MEDICINE
Great information!
Dr De Wet
INTEGRATIVE DOCTOR
Very supportive and professional!
Dr Eybers
SLENDERMED
I am grateful for having new options available to help my patients.
Dr Raubenheimer
MEDICAL DOCTOR
Fantastic! New info!
Dr Bodenstein
SMARTCARE MEDICAL
Great source of information. Explained in a way that was easily understood.
Dr Munnira Moosa
ILLUMINATION HEALTH
FAQ
Most frequent questions and answers